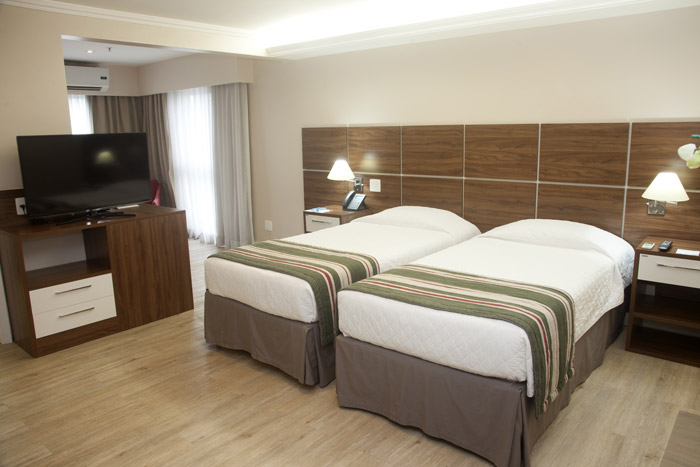 BE CAPTIVATED IN RIO DE JANEIRO OR PORTO ALEGRE
Get to know a little about the history of Everest Hotel
---
The Everest Hotel is traditional in Porto Alegre and Rio de Janeiro. The founding family started to host guests in 1964 in Porto Alegre. Given its elevated level of customer service and charming rooms, the Everest Hotel in Porto Alegre quickly became the city's reference in the hospitality industry. Years later, it was Rio de Janeiro's turn to acquire an Everest hotel.
About the Everest Group
---
MISSION
Offer hospitality and event services with efficient and personalized customer service, in a welcoming environment and excellent location.
---
VISION
To be a hotel chain of reference for business tourism and events, offering our clients modernized physical and technological facilities and excellent service, in constant search of profitability as a source for development.
---
PRINCIPLES AND VALUES
· Attention to clients' needs
· Friendliness
· Competence and efficiency in all processes
· Suitability to market demands
· Ethics in business relations
· Appreciation of Human Resources
· Social and environmental responsibility
· Profit as source of growth and development
---
0800 600 0995
(21) 2525-2200